Club Tracksuit
The tracksuit (top and bottoms) and t-shirt are compulsory kit for external competitions. You are not required to buy the club tracksuit for your training sessions or in-house events such as First 100's. Once you know you will be entering an external competition, please leave enough time for your order to arrive (currently approx 4 weeks).
Until the end of 2022, our previous tracksuit top with white shoulder patches can be worn as club kit. The only one available to buy now is the navy and red one pictured below due to the previous design going out of stock.
To purchase anything from the Elite Gymwear website you can use the discount code Edg12 to get a discount of 5%.
There is chalk and body glue on the Edgbarrow page too.
Elite Gym Wear Shop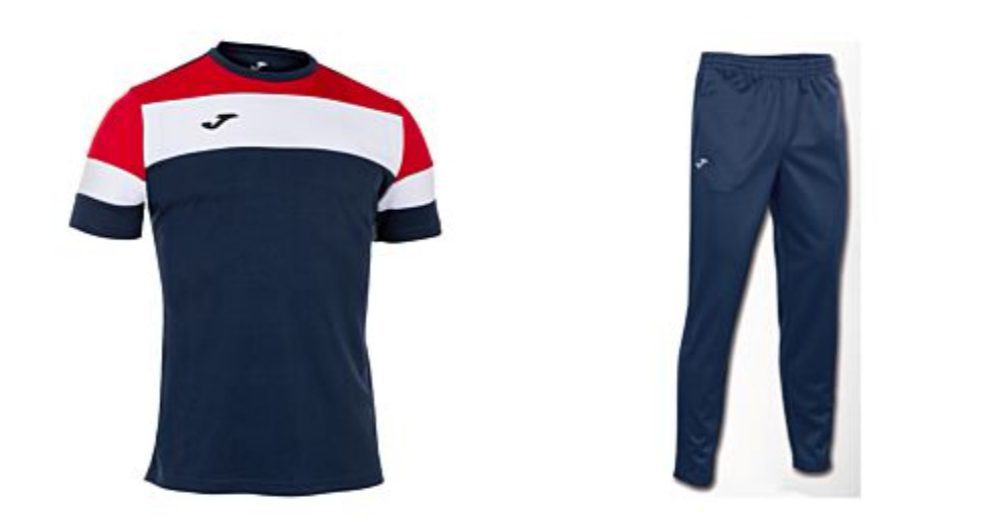 Training & Orientation Leotard/ Regional Competition Leotard
This leotard is compulsory for all club members:
The red leotards will be used for the following events:
– Regional competitions (this includes Regional Cup and Club Cup events, Regional team and synchro events, First 100 events for club competitors).
– Orientation sessions for English finals, Spring Cup events, British Championships.
– General training leotard at club.
Those competing at League 3 level, League 2 level may wear this red leotard for league events… you are not required to compete in a different leotard for these events but you are welcome to purchase the navy competition leotard if you wish to compete in that instead. See details of the navy competition leotard below.
We prefer all club members to train in leotards so, although it isn't compulsory to do so, you can get a lot of wear out of this leotard by wearing it to training.
Buy ETC Compulsory leotard
Rocsa sizing guide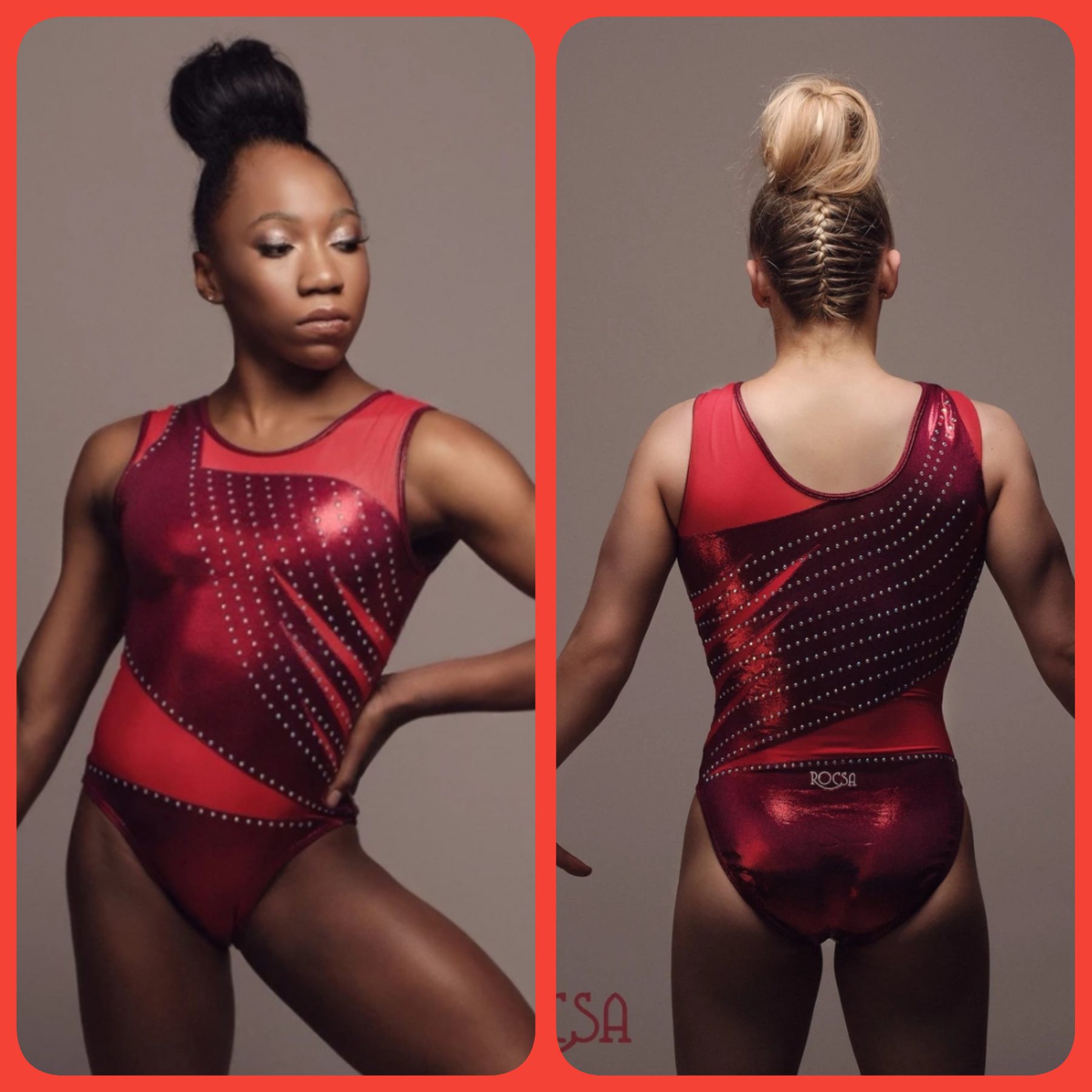 Female and Male Competition Leotard – National
Those competing at League 1 or English gold level will compete in this National competition leotard.
If any League 3 level, League 2 level competitors would like to purchase the current navy competition leotard for their events they are welcome to wear this one instead of the red short sleeved one. It is your choice if you would prefer to compete in the navy leotard for your events.
The male leotard is ordered through Edgbarrow TC from Milano. Using the size guide on Milano's website https://www.milano-pro-sport.com/size-guides-i31 please measure your child to ascertain which leotard size you wish to order and then contact Ann: head@htprimary.co.uk to purchase the male navy competition leotard.
The female navy competition leotard can be purchased by clicking on the button below.
Buy female leotard - National
Female and Male FIG Competition Leotard – BG Spring Cup competitors
You are required to purchase this leotard if you will be competing at FIG level (BG Spring Cup) in Trampoline or DMT. You can wear this leotard for any of your competitions (Spring Cup / League / English)
Buy FIG Leotard
Whites
Whites can be ordered from Milano by clicking on the button below. There is also the option of wearing shorts for competition if preferred, although this must be cleared by your coach before purchasing.
Helen Mitchell also makes whites to measure. She can be contacted by telephoning 01937 584028, stating that you are part of Edgbarrow Trampoline Club. It is important you have your measurements ready and that you state you require toe loops. Please allow at least one month from date of order to delivery.
Buy men's whites
Buy men's competition shorts
Trampoline Shoes
To buy trampoline shoes, please ask your coach to retrieve the bag of shoes from the cupboard and ask them to help you to select the correct size. There are sizes child 6 up to adult 12 in the bag. The money – £7.50 in either cash or a cheque made payable to "Sue Williams" – should go in the box with the shoes. Your coach will record the size you have bought. Please email Sue Williams:  sue.williams@edgbarrow.co.uk  if there are any problems.
Rucksacks/ Drawstring bags/ Teddies
Please contact Donna Clements at ddclements2@gmail.com if you wish to buy Edgbarrow bags and various other items with the Edgbarrow logo embroidered on.
Buy/ sell second hand or new kit
We have a Facebook Buy and Sell Group. If you are a member, or parent/ carer of an ETC member, please click the link below, complete the short questionnaire and the team will approve your membership.